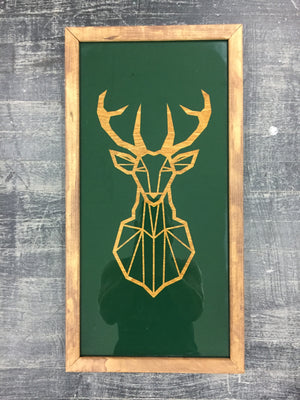 The Deer in the headlights | Framed | Epoxied | Clear Pop Collection | 24" x 12"
Sale price Price $345.00 Regular price
Wood-stained deer in forest green with custom frame. Perfect for the woodsman in all of us--your cottage is probably not complete without it.
Actually, this is one of the manliest pieces of art we've ever seen (until the next piece is made with whiskey and bullet casings, just wait).