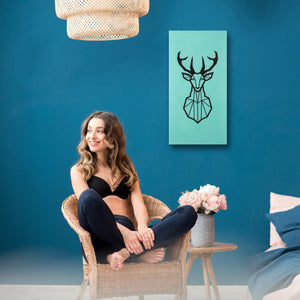 Malachite & Royal Red Deer | Pop Collection | 24" x 12"
Sale price Price $225.00 Regular price
Design that stands out with its horns out.
By the way, did you know that deer take their first steps within half an hour of their birth and usually stay with their mother for around a year? This is amazing to consider, as many of us young folk get deer tattoos but still live with their parents. If you're still living with your parents, buy this deer and put it up in your new new apartment just to show them you're an adult. If you're a parent, buy this for your child one so they can put this up in their own apartment once they move out.